Develop, run, and manage  your e-commerce platform without the complexity of building and maintaining the infrastructure
You control the Software, we provide the Network, Server, Storage and Database
Recuweb PaaS is a platform that allows developers to build the exact custom apps that a unique E-Commerce client needs.
In other words, you don't have to sort through a long list of "included" and "not included" features when trying to figure out if Recuweb PaaS will work for you.
If other E-Commerce solutions are a finished house with most fixtures installed, Recuweb PaaS is a floorplan and foundation. Everything else is open for development, ready to be built out into a unique, efficient configuration.
In the world of e-commerce solutions, PaaS is ideal for companies that have complex relationships with manufacturers, suppliers, distributors, and multiple sets of customers.
Platforms like Recuweb PaaS are ready to be built out into multi-portal E-Commerce Stores, with features like varying permissions per user group, variable pricing per user group, CSR interface that talks directly to inventory, and much more.
API-first configuration ensures that your third-party software will work seamlessly with your store across ongoing upgrade cycles
Your custom PaaS solution is built right the first time with functionality that fits your unique, complex operation and the place you occupy in your market
You do not pay for a one-size-fits-all SaaS solution that then requires customization to work for your unique business
You don't have to build from scratch. A raw, highly-adaptable framework is provided, ready to be built out
Your custom applications are cloud-hosted and can be accessed from any web browser
Upgrades are automatic
Pay-as-you-go pricing
Flexible support plans that grow with your business
Flexibility in payments
Multi-channel order management
Order fulfillment tracking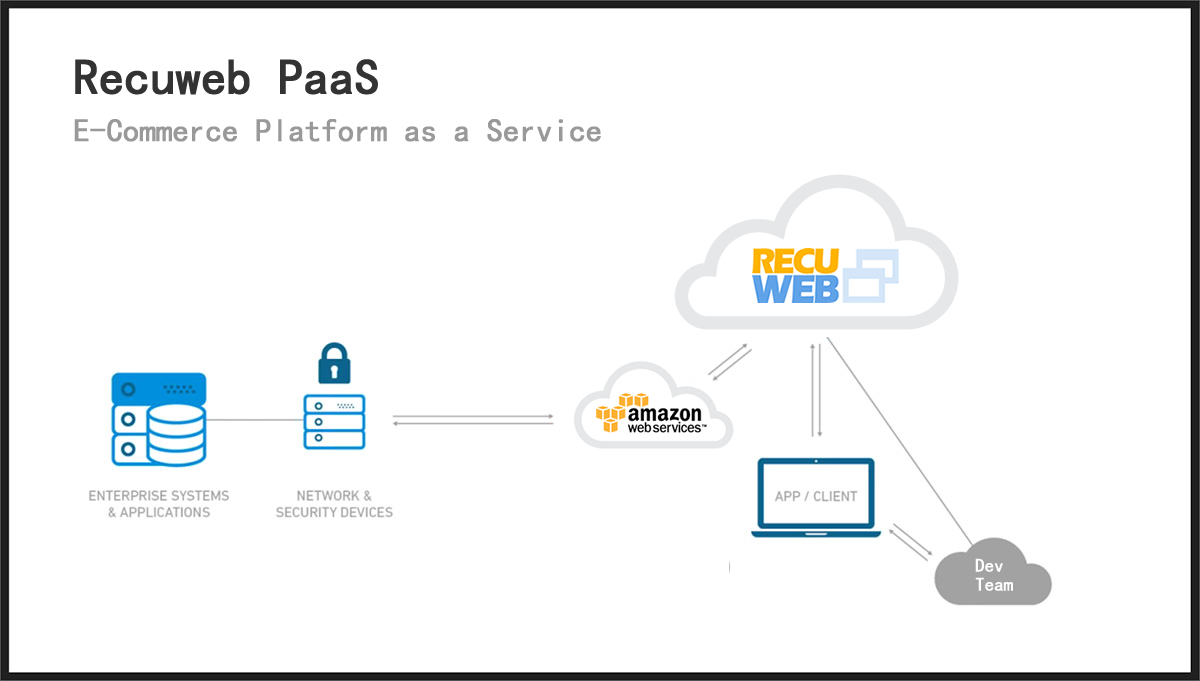 Start your own Web Application Today!
It has never been easier to provide a web service, fulfil the needs of your current customers and reach new ones